Who says that HR can't be easy? When it's done with Talenta, you'll see
Dealing with a lot of stuff at once could be overwhelming. Let us help you with the HR and payroll processes so you can focus more on your people.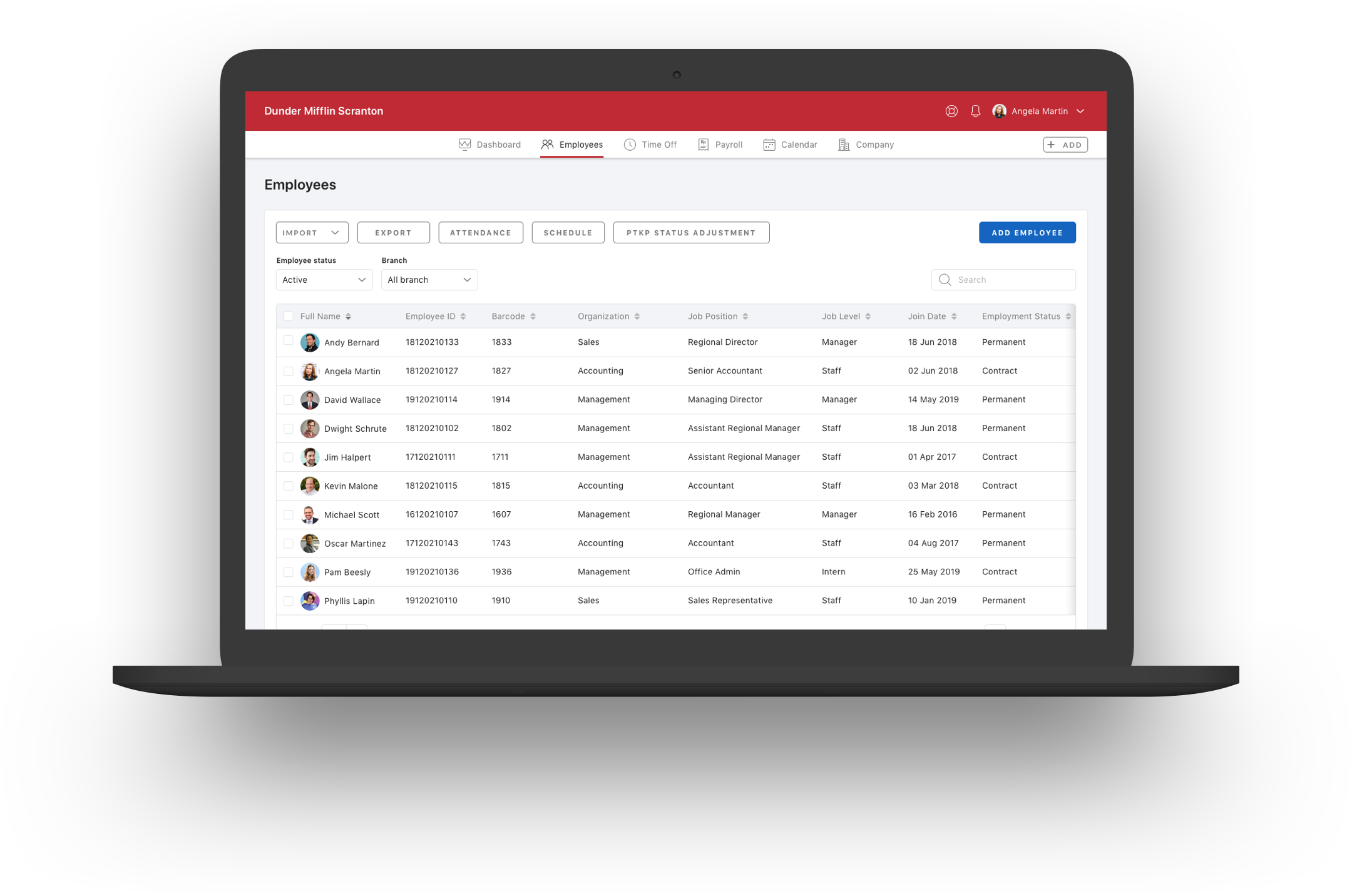 Are you dealing with these never ending struggles?
HR and payroll processes have become way complicated and takes too much time,
when it should have been much easier to do.
Complicated payroll management
Payroll management is a challenging task due to regulation and compliance issues. HR admins need to factor in multiple variables, such as working hours, wage rules, and taxes on top when processing payroll.
Scattered records
Most HR administration processes involve a number of separate documents and scattered spreadsheets—some even on sticky notes. Hence, it is increasingly difficult to ensure data integrity and any update made has to be done on each of these records, which consumes a lot of time.
5 common problems
Scattered spreadsheets and piling paper files
Time-consuming HR administration processes
Complicated payroll and taxes calculation
Difficult to keep employee data accurately and centralized
Complicated attendance data collection and management
Let's forget the spreadsheet, shall we? Let Talenta help you make HR administration easier and hassle-free.
Be it HR or payroll, you can do a lot with us
Talenta provides every single thing you need for your HR & payroll administration, and more.
Full Service Payroll
Talenta calculates all payroll components, including taxes, BPJS, and other benefits, accurately through our platform.
Comprehensive Reports
Talenta provides comprehensive reports for all your HR team's needs, from attendance to payroll reports.
Self Service Administration
Talenta increases your employee data accuracy and efficiency through our employee self service feature.
Become one of thousand others
Listen to what our clients have to say about Talenta and how we change the way they do business
Try 1 Month Free
"Gojek adalah startup dengan growth yang tinggi. Kita punya kendala yang berhubungan dengan employee database ataupun payroll yang manual. Setelah menggunakan Talenta, kami dapat menghemat waktu dalam hal-hal administratif."
Buddy Susanto
Head of HR Services, GO-JEK Indonesia
Love at first experience is better than the first sight
When it comes to Talenta, a simple peek is not enough. Take Talenta for a spin and experience the things that set us apart from the rest
Schedule a demo 1:1
Invite us to come and discuss more about how Talenta can can benefit your specific situation.
Schedule a demo
Attend a workshop
Join our workshop session and learn how Talenta can help to manage your HR & Payroll Administration.
Register for workshop
Try our interactive demo
Try our fully interactive demo. We can walk you through our advanced payroll & HR solution.
Sign up for free