Providing a better system for HR is a necessary thing, mainly for a big company. Without a proper system, then all HR administration in the company will not go well. Furthermore, it will take a longer time to process anything related to HR which leads to un-efficient working. Therefore, the key features in online HR software are necessary to consider. So that this can help to build a better system that is more effective and efficient.
However, some companies, mainly small businesses or starting companies sometimes have no idea about this system. They don't know what features are necessary and what needs to be provided. Due to these common issues, it is interesting to get an overview of some key features in online HR software. To help with this explanation, the following will give a better understanding of it.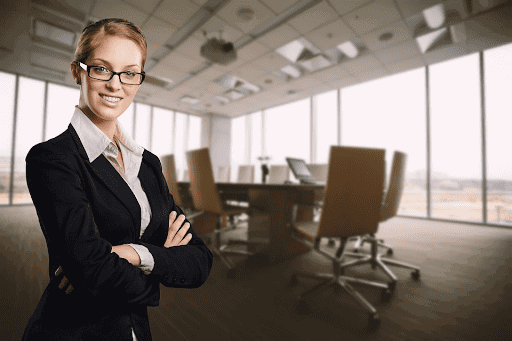 Main Key Features in Online HR Software is Employee Database
One of the main things that must be provided in online HR software is the employee database system. It is necessary since the work to deal with this information can take a long time and more effort if they have to do it in a manual way. Most companies with more than hundreds or thousands of employees will rely on a suitable system that manages the HR team to work efficiently and effectively. Including adding the employee data and managing it carefully.
With an employee database feature, it will help the company to easily put any data related to employee recruitment. Furthermore, it is also a good way to manage employee training or even working schedule. Everything can easily perform with the automatic system if this is available as the key feature in online HR software. Therefore, make sure that this important feature is provided whenever you choose a suitable HR system for your company.
Supporting Key Features in Online HR Software is Automated Time Off
Another necessary key feature in online HR software that needs to be provided is an automated time off. Even though it looks simple, it helps to optimize the HR effort on calculating employee time off. Every day, the HR team may see one or two employees proposing their time off and need to be replaced with other personnel.
Without a sufficient key for these issues, it will be difficult to arrange all the working shifts and manage to reach the company goal. Therefore, it is one of the reasons why this feature shall be provided in the HR system. With a good automated time off feature, it will help the HR team to approve leave, check time off, calculate suitable payroll according to the time off, and many more.
Employee Self Service for The Main Key Features in Online HR Software
It will be interesting to have employee self-service features as the key features in online HR software. Since this will improve the way the HR team should manage their employees significantly. A self-service system, it will allow the employee to take responsibility to input their data and information related to the company. Such as any personal data, training plan, absence, and similar things.
With the current technology, it is not possible to manage the employee to be more active helping the company to provide all needed information. Mainly for a company with many employees and much information to gain related to their employees. Furthermore, a self-service feature also gives a better employee experience in managing their data accordingly in the HR system. So that it can help to minimize error, provide suitable confirmation related to the employee data, and manage an easier proposal to leave on the daily activities.
In this case, Talenta could be the most suitable option since employees can use its self-service tools to request leave, overtime, and attendance. Visit Talenta's website to learn more about Talenta at: https://www.talenta.co/en/.
HR Reporting as The Key Features in Online HR Software
It is necessary to provide a suitable report regarding all the HR activities and information. Therefore, it is necessary too to provide HR reporting as the key feature in online HR software. Every month the HR team needs to manage a suitable report for the company owner. So that the company will be able to see any pattern related to the HR administration and typical important information.
Good HR software will provide suitable reporting management for the company. Which will show all the information related to employee productivity. This is an important thing to watch since it is the basis of the company's decision in improving the company itself. Therefore, a proper monthly and even yearly report is always provided to make sure whether the company runs better or not. With automatic HR reporting, it will save so much time to perform and generate the report. It is also able to provide automatic reports anytime the company needs the data related to the HR administration.
Applicant Management as One of the Key Features in Online HR Software
The next thing to consider as the key feature in online HR software is the applicant management feature. This is a feature where it can help the HR member to screen and check any applicant that comes to their company. Commonly, the big company needs to perform recruitment as much as they can. Since the turnover can be quite high and the suitable candidate shall get it immediately.
This feature will allow the HR team to easily put job openings, input information on suitable candidates, and perform interviews up to the recruiting process. So that it will manage the company to get the best candidate according to their requirement. This means it will lead to a better opportunity to engage a good candidate as an employee for the company.
Through the above key features in online HR software, the managing employee can be easier and faster too. So that the company will have sufficient time to manage everything accordingly and manage to get the best choice for their employee. In case of any problems and purposes related to HR administration, a better system through online software can be a good way to solve the problems. So that in the end, the company will get a better HR management system that can benefit in many ways to improve the work.