The importance of choosing an ISO 27001 certified HR system that can implement information security management systems must be properly understood, especially by companies. ISO 270001 is published by ISO and IEC. This standard is published based on BS 7799-2 and is intended to be used together with other standardizations such as ISO/IEC 27002 or the like.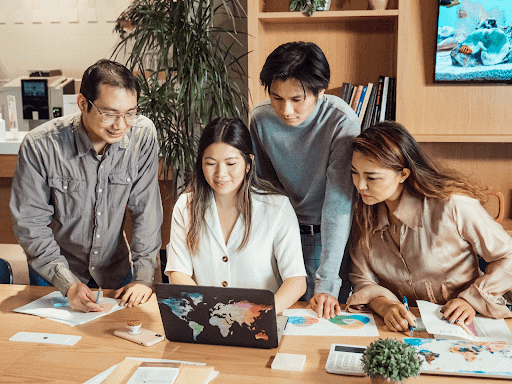 The Overview About ISO 27001
ISO itself can be regarded as an international standards body consisting of various representatives of national standardization bodies in each country. ISO can be referred to as an international non-profit institution formed to create and introduce international standardization for any field.
Similarly, ISO 27001 is also devoted to a particular field that needs to be owned by a particular system. Including HR systems that can help the performance of the HR team in a company.
With the HR system, all the work of the HR team can be carried out and resolved quickly and precisely. For that, HR systems are needed that have been certified by ISO 27001.
ISO 27001 Certification Stages
In general, it is never easy for a company to get a suitable certification related to the ISO 27001. This activity will require several important stages to make sure that it is given properly. There are three stages of ISO 27001 certification in general. These stages are important to understand by many companies who apply for this certificate. The stages include the following.
The first activity to perform before getting the certification is to perform an internal audit in the company. This can be as a preparation before the formal audit generated by the ISO to give the certificate in a formal way to the company.
The next thing is to perform an external stage one audit to make sure that the HR system is following ISO 27001. This is implemented to check whether all necessary systems have been covered properly.
The last is to perform an external stage two audit. In which it will be important to perform 30 days after the first external audit.
The Importance of Choosing an ISO 27001 Certified HR System
The existence of a certificate from ISO is very important because of several factors. Some of the factors such as the following points.
To Help HR Systems to Be Recognized Internationally
The presence of ISO 27001 certified HR system in a company is highly recommended because a certificate from ISO indicates good product quality. Even the quality and performance of this system have been recognized internationally because ISO itself uses international standardization.
You should not hesitate if you are using an HR system that has been certified by ISO 27001. Because of the importance of ISO 27001 certification for HR systems to make it easier for the system to work according to the mentioned standards.
The Importance of Choosing an ISO 27001 Certified HR System is to Conduct Certification Through Legal Institution
As discussed above earlier, the certification process is carried out by a trusted body or institution. The body or institution that conducts an audit of this HR system is following its field and has experience in carrying out the certification process. Some of these bodies or institutions also even help their clients to do many processes related to certification.
The Importance of Choosing an ISO 27001 Certified HR System Including Fulfillment of Legal Obligations
Everybody or institution that implements a certified system will certainly get more trust from all its customers. Similarly, a company that uses HR systems with ISO 27001 certification. The existence of HR systems that can help the performance of the HR team should be ISO certified to fulfill its obligations to the law.
It Will Be a Nice Reference for Information Security Management
The ISO 27001 certificate standard issued by ISO institutions and in collaboration with IEC is essentially an international standard in terms of the implementation of information security management systems. Generally, this field is also commonly referred to as Information Security Management Systems or also known as ISMS.
If a system comes with this certificate, then it means that the system can be a medium in which the ISMS has been applied. The system of isms is certainly recognized even by international bodies or institutions. Its use is safe and following applicable standards and has been established. Therefore, the use of this system can be more guaranteed.
ISO 27001 Gives a Competitive Advantage.
The use of HR systems that can be accessed more easily online will certainly be a competitive advantage for companies. Currently, the use of systems for HR teams is increasingly being applied by various companies. Even more so for systems that come with advanced technology and complete features. This is one of the foundations of the importance of ISO 27001 certification for HR systems.
Satisfying Customers as a Basis for The Importance of Choosing an ISO 27001 Certified HR System
The use of HR systems that bagged ISO 27001 certification can ultimately also satisfy customers. Trusted and guaranteed systems can help the HR team in carrying out all tasks related to company employees. If indeed employee management can be done well then employee loyalty to the company can always be maintained.
With the performance that is always good then what is given by the employees of this company can satisfy customers. Employees will always be productive because the management can be done well by the HR team. So employees always work effectively and efficiently to help the company in achieving targets.
The importance of ISO 27001 certification for HR systems used in each company can be considered in choosing the most appropriate system. Since the HR systems that are qualified through an ISO 27001 certification are no doubt anymore. The use of HR systems that are ISO 27001 certified can certainly help companies in improving the performance of HR teams. So that in the end also leads to an efficient and effective work of the HR system.
One of the online HR software systems that is ISO 27001 certified is Talenta. With Talenta, you can manage payroll, attendance, HR operations, and more with an automated human resource system. To find out more about Talenta, visit https://www.talenta.co/en/.